Call now for more information about our commercial electrician services
Welcome to ArkElEnCo
With over 30 years of experience in the industrial and commercial electrical industry, the team at ArkElEnCo are experts when it comes to all things electrical engineering. We provide comprehensive electrical services to commercial clients across Leinster, ensuring that the electrical wiring in your commercial property is well-maintained, safe, and reliable.
The team at ArkElEnCo are fully licensed and insured and are also members of Safe Electric to ensure quality workmanship. As well as having ATEC and Triton qualifications, many members of the ArkElEnCo team have prestigious qualifications in robot automation, hydraulics, pneumatics, and machinery technology, meaning that we can take on complicated work in niche industries with ease.
We pride ourselves on the skill level of our electrical engineering work, ensuring that all jobs we take on are done with precision, attention to detail, and high-quality materials.
Contact us now to inquire about our commercial electrician services
Our Commercial Electrical Engineering Includes:
Our Commercial Electrical Engineering Includes:
Industrial Electrical Evaluation

Industrial Electrical Rewiring

Industrial Electrical Installation

Commercial Electrical Evaluation

Commercial Electrical Rewiring

Fuse Board Maintenance

Emergency Lighting

Fire Alarm Installation and Maintenance

Electrical Surveys and Reports

Periodic Inspection Reports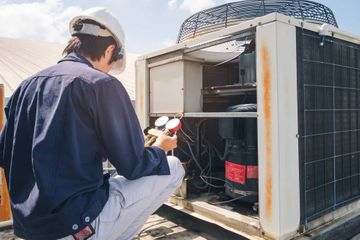 Machinery Electrician
If your industry uses heavy machinery, we're here to help.
ArkElEnCo have a team of experienced machinery electricians
available to service, repair, and maintain the electrical components of
heavy machinery.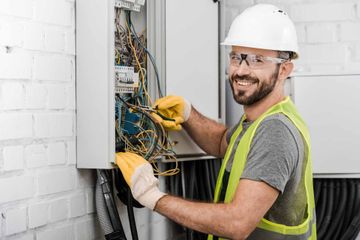 Commercial Electrical Services
If you own a commercial office building, it's vital that your
electrical wiring is up to scratch. ArkElEnCo looks after all
aspects of commercial electrical engineering so that your workplace is
safe and compliant.
" Further to Arkelenco's continued support on site here in Merck Arklow, we would like to thank Donnacha and the team for their project delivery as part of our recent P3 filling room renovation onsite. This was a complex project with regard to the stripout of the redundant production plant, and the design and installation of a Class D clean room, Atex facility. The project was delivered on time and Arkelenco showed high standards of Safety (through MSRA and regular communication), provided clear O&M documentation and met the design brief as set out by the designers. Thanks again and we look forward to our next project togethe "

Contact us now to inquire about our commercial electrician services
ArkElEnCo FAQ
What services does ArkElEnCo provide?

ArKElEnCo provide commercial and industrial electrical engineering services, as well as electrical reports, surveying and testing.

Does ArkElEnCo provide domestic electrical services?

While most of our work is based in the industrial and commercial industry, we offer domestic electrician services on request.